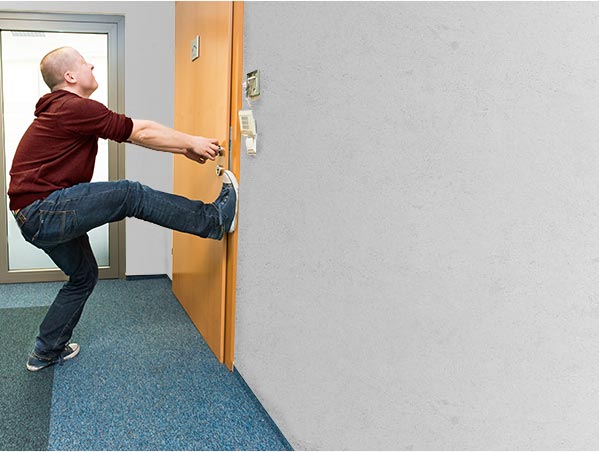 LOCKED OUT?
Our experienced, local, licensed, bonded and insured locksmiths are prepared for any kind of lockout situation or rekey locks.
Call Now
Clermont Locksmith At Your Service 24/7!
If you need an emergency service, an automotive service or even a commercial locksmith service, we are the ones you've been searching for. Our team is specialized for any locksmith service to restore or improve the security of your property. Whether you need your home's, office, or vehicle's security restored - we are the right team to choose.
A locksmith can handle any of the issues related to locks or overall safety like a broken door lock, lost keys, outdated security system, and more. At Locksmith Clermont, you can expect us to to all of it for an affordable price and in the record time. Our specialized technicians are always there when you need them!
About Us
Our trained professionals is what we are proud of the most. All our team members have gone through the proper training to provide you with the best safety solutions. Also, they are accordingly licensed, insured and own a bond. Our clientele should accept to nothing less than excellence and that is what they are getting from us.
We are always available, night or day, weekend or holiday. Locksmith services should always be accessible and that is what we made possible at Clermont Locksmith.
Our service quality is high, but the prices are not. You can get the assistance from a licensed locksmith right now for an affordable price. You are also free to use our "free estimate" option, it is free of charge!
Locksmithing is a tradition for us - we've been in this business for over 12 years. Tradition equals quality in our case.
"I've Got Locked Keys in Car" / Car Locksmith
Automotive locksmith service is what you need when your transponder key is lost or broken, when your car key is stuck in the ignition, when your trunk is jammed, or you got locked keys in car. Our trained workers will perform a car lockout, key reprogramming or replacement, car key cutting, jammed trunk opening, and so much more.
The moment you contact us, one of our courteous call center operators is going to send out a technician specialized for your issue and make sure to solve it as fast as possible. Our specialists at Locksmith Clermont are getting you back to work or home in no time!
Residential Locksmith / Commercial Locksmith / Rekeying
Residential and commercial locksmith services are any services related to your property such as your home or your office. There is a number of situations, like lost keys, a broken lock, broken key inside a lock, jammed doors, lost key combination of safes, outdated security system, and more, which we can all solve.
Locksmith Services We Offer:
Door lock installation/replacement/repair (deadbolt locks, Kwikset, Schlage locks, keyless door locks, mortise lock, safe lock, cabinet locks...)
High-security locks
High security system installation (CCTV, cameras, etc.)
Rekeying
Master keying system installation
And so much more.
Master keying system is very useful for businesses and some other facilities like schools or hospitals. It is a new keying system which makes an owner have a unique control over sections and the possibility to open multiple doors with only one key. If you are interested, contact us for all the necessary information.
Emergency Locksmith Service / Locksmith Near Me
Emergency service is any service that is needed in a short notice, whenever it occurs. For example, if you got locked out of your house in the middle of the night, during some holiday, you shouldn't freak out but call us! Also, if you get stuck in the midst of nowhere with lost car keys as well, if if you break a key inside your door lock, we are the right people to turn to. "I need an affordable locksmith near me, now!" Emergency service is designed to be fast, low-priced, and always available. So what can you expect from us at Locksmith Clermont?
We are very affordable - emergency service should be a cheap service, and that is what you can get from us. Cheap prices but high quality is what we guarantee.
"I need a fast locksmith!" - we need maximum 30 minutes to get to you, wherever you are in the area.
We can do an emergency lockout service, opening jammed doors, broken key extractions, key manufacturing, changing a lock after break-ins, and more.
Our certified locksmith technicians are available round-the-clock. Whenever you need our assistance, we will arrive as quick as possible!
Need certified locksmiths who are affordable, always available and fast? It's possible with us! Call now and restore your safety in no time! 352-289-0051